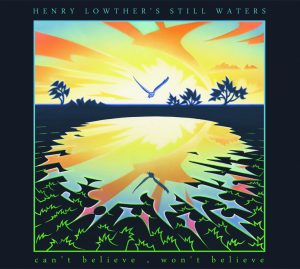 The new album from Henry Lowther's Still Waters will be  released on February 23rd.
The band was born out a long association and friendship, going back forty years, between Henry and bassist Dave Green. They both felt that the time had arrived to play the music of their choice, together with some of the finest jazz musicians working in Britain today. As a result Still Waters is now one of the most accomplished, tightly ensembled and creative bands around. Although a classic quintet of two front line and rhythm, Still Waters plays radical and original music, ranging from gentle, quietly pastoral and melodic music, reflecting the band's name, through to dynamic, free improvisation.
"Meltingly attractive solos, startling originality." Chris Parker, Vortex
review.